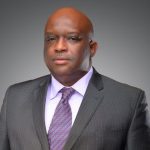 Andrew Otike-Odibi
Managing Director/CEO
Mr. Andrew Otike-Odibi is a chartered Accountant, and currently the Managing Director of C&I Leasing Plc. He joined C&I Leasing in 1998 as a Senior Manager and was appointed to the Board in 2007. Prior to joining C&I, Mr. Otike-Odibi was a branch Manager with Diamond bank Plc. He holds a B. Sc and MBA from the University of Benin.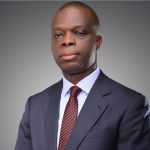 Alex Mbakogu
Chief Financial Officer
Mr. Mbakogu Alexander graduated from the University of Nigeria, Nsukka with a B.Sc. in Accounting and an MBA in Finance from the University of Lagos. He has held several positions since joining C&I Leasing Pic, including Management Accountant, Head Treasury, Manager, Finance and Accounts and until recently the Managing Director, Leasafric Ghana. He is a fellow of the Institute of Chartered Accountants of Nigeria, a member of the Institute of Credit and Risk Administration of Nigeria and the institute of Chartered Management Accountants of Nigeria.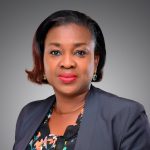 Maureen Ogbonna
Group Head Human Resources & Strategy
Maureen Ogbonna holds a Bachelor of Technology in Industrial Chemistry from the Federal University of Technology in Owerri, lmo State and an MBA with Merit from the Durham Business School in the United Kingdom.She joined the group in October 2000 as the manager Nigeria lmpex limited where she managed the paper indenting business with South Africa's foremost paper and pulp manufacturer.In January 2005 she was redeployed as the manager Finance lease; and thereafter, redeployed as General Manager, Rentals which included the Marine business.In March 2013, Maureen held the position of Acting Managing Director C & I Motors limited; a subsidiary company that has the sole franchise for Suzuki vehicles in Nigeria.By January 2018 she was appointed as the Group Head, Human Resources and Corporate Services.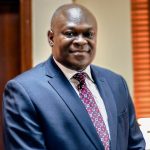 Wisdom Nwagwu
General Manager C & I Marine
Mr. Wisdom Nwagwu a well experienced Marine engineer; he got his Class One certificate of competency from the South Tyneside College, South Shields, United Kingdom, in 1993. He holds a diploma in Ship's Superintendency from the prestigious Lloyds Maritime Academy, United Kingdom in 2005 and a PGD in Business Administration from the University of Liverpool, 2013. Prior to joining C&I Petrotech Marine in December 2011, Mr. Nwagwu spent 11 years at Lamnalco Ltd. and his last 4 years was in the position of Fleet Manager - West Africa, responsible for Lamnalco's operations in Cameroon, Equatorial Guinea, Angola and Ivory Coast.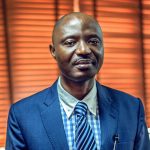 Kalu Onyeamu Kalu
General Manager Leasafric Ghana
Mr. Kalu Onyeamu Kalu joined C&I Leasing Pic in 2002 as an Assistant Internal Auditor. He later worked in the Finance Department for several years before being seconded to Leasafric Ghana Limited in 2010 as Head of Finance and Administration and currently General Manager.Before joining C&I Leasing, he worked as an Accountant with Frank Charles Nigeria Limited and also worked with Alatta, Nzewi & co., a firm of Chartered Accountants as an Audit Senior.He is a Chartered Accountant and Member of Certified Institute of Cost managers. He holds HND in Accounting and MBA in Cost Management from Ladoke Akintola University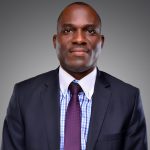 Babatunde Oguntunrin
Head Treasury
Babatunde Oguntunrin joined C&I Leasing plc in October 2008. His current working experience spans over 15 years in banking, consulting, leasing and fleet management. A Trained Accountant and Chartered banker. He has his Master's degree in financial management with emphasis on financial accounting. Mr. Oguntunrin has attended courses both in the country and overseas in treasury management, leasing, budgeting and budgetary control, international fleet management programme, category management and senior management application programme in LBS.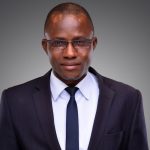 Adesoji Aiyeola
Head Finance
Aiyeola Sunday Adesoji joined C&I Leasing plc in August 2008 as an Accountant. Prior to joining the Company, he worked in various capacities with Dangote Group and rose to the position of Head of Accounts (Dangote Flour).A trained and Chartered Accountant by profession, Soji holds a B.Sc. in Economics, with over 15 years of professional experience. He is also a member of Chartered Institute of Bankers of Nigeria.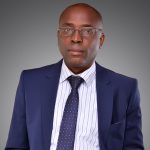 Ayodele Johnson Babatunde
Head Hertz/Fleet Management
Mr. Ayodele Johnson Babatunde joined the service of the company in December, 2007 as a Management Accountant. Prior to joining the company, he worked with Truevineglobal Asset Management as the Head of Financial Control. Mr. Babatunde holds a B.sc in Accounting from the University of Lagos, and is an associate member of the Institute of chartered Accountants of Nigeria, the Chartered Institute of Taxation of Nigeria and a member of the Chartered Institute of Stockbrokers.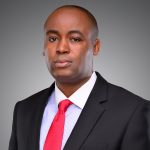 Chiobi Ikechukwu Edwin
Head C & I Outsourcing and Training
Mr. Chiobi Ikechukwu Edwin. He is an associate member of the Institute of Chartered Accountants of Nigeria and has worked in several financial advisory positions prior to joining C&I Leasing, including, Elmack Nigeria Limited as the Head of Financial Control & Logistics. lyke is a Member, Chartered Institute of Personnel Management of Nigeria (MCIPM) and also an Associate of Nigeria Institute for Training and Development.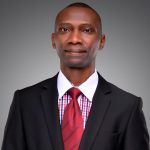 Adetayo Abiodun Olugbenga
Head Audit, Risk & Compliance
Adetayo Abiodun Olugbenga joined C&I Leasing plc in 2007, as an Internal Control Officer. He holds an HND in Accountancy from the Lagos City Polytechnic lkeja, Lagos in 2006. Prior to joining the company, he had worked as an Internal Auditor for Sweet Sensation Confectionary. Mr. Adetayo is a member of the Institute of Chartered Accountants of Nigeria, 2009; and a Certified Internal Control Professional, 2012.